Indoor Pest Control is achieved by sealing up cracks and preventing food and harborage areas these home invading pest .

1. Sealing up cracks around windows , cable lines , Phone lines, A/C lines. This will prevent the ease of entry to your home .

2. Trim bushes and tree limbs back away from home .

3. Treat in the home with precision placement of pesticide. Garage areas , Door entries , Sink Areas, Back porch areas.

4. Exterior Barrier . Apply pesticide around home and flower beds , Landscape Areas .

5. Spraying shrubs reduces aphids, leafhoopers and many other insects that are home invading pest eat. Reduce their food and reduce pest population.

Young's Lawn & Pest Control is treating your home with safety in mind . Our program treats the areas listed above.There is no need to dust attics and outlets if there is not a problem . The pest come from the exterior of the home and most problems are cured outside the home . Dust is effective when needed , not all the time . Preventative measures assure that we are not over using pesticides . Bi-monthly inspection and treatment prevent 99 percent of these issues .

The Indoor Bi-Monthly Program is guaranteed . If there is a problem between services . We return at no charge.

Preventative Indoor Pest Control Starting at $45.00 per service .

German Roach Problems Starting at $175.00 per service .

Pests Treated : Fleas , Ticks , Ants , Bees , Wasps , Yellow Jackets , Roaches , Silverfish , Stored pests and many others . Rodents.

I currently treat 66 condos that had indoor pest issues. With this program to date I have 99 % control of these home invading pest.The last two Pest Control companies that used older methods could not achieve control.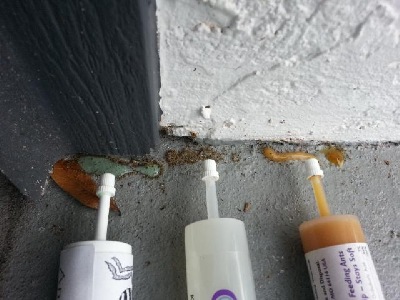 Pharaoh ants can be a challenge to control . At times the use of baits and pesticide are needed to control these intrusive pests.

Free Estimate and home evaluation . 863-655-1088

Certified Operator : Heath Young

Service areas : Sebring , Avon Park , Lake Placid , Lorida , Highlands County , Southern Polk County.